continuous mesh belt dryer for charcoal briquettes




Product Application Of continuous mesh belt dryer for charcoal briquettes
Mesh band dryer conveys raw material by steel mesh for drying, and very suitable for flow process. It is widely used in chemical industry, food industry, medicine industry, building materials, electronic industries, especially good at drying material in slice shape, strip particles. It has the advantages of low investment, high drying speed, high evaporation strength, high efficiency, and good quality of product.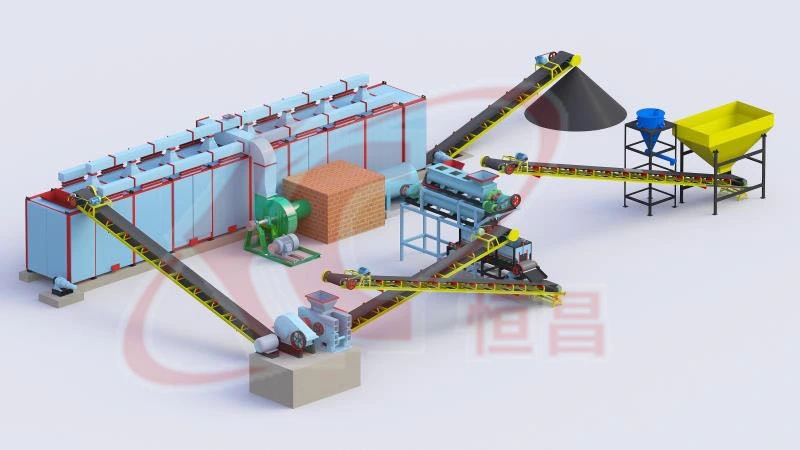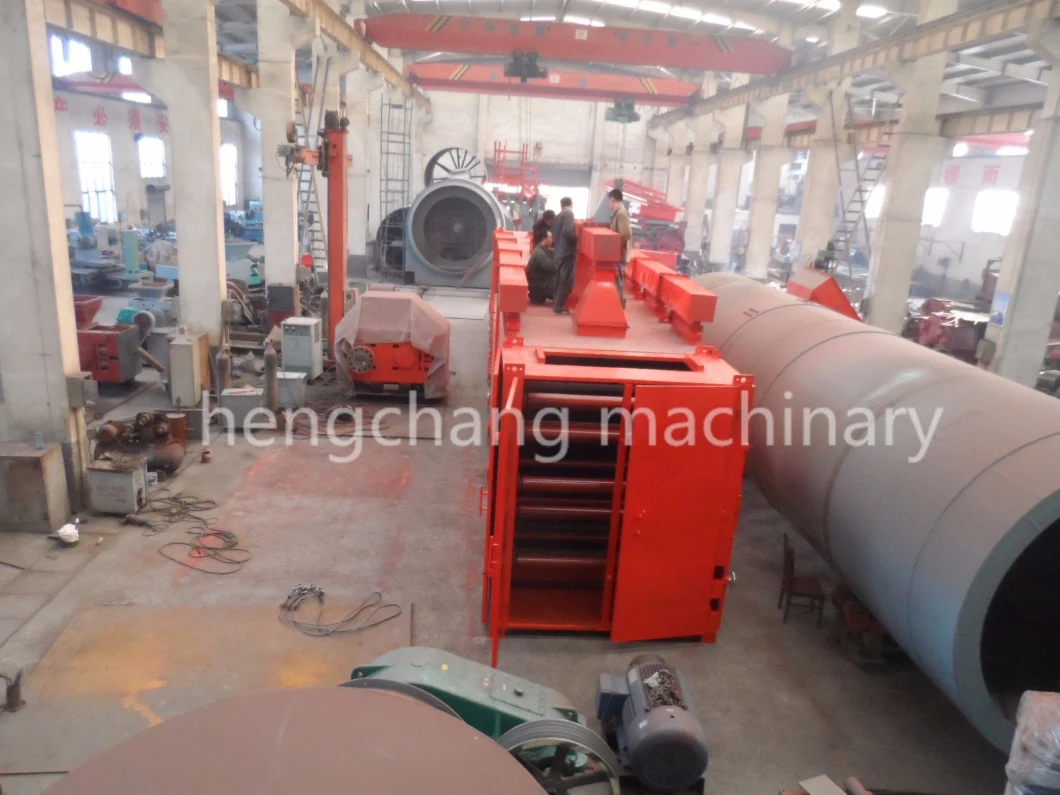 Main Feature Of continuous mesh belt dryer for charcoal briquettes
1 .investment is small.fast drying ,evaporation intensity is high .
2,high efficiency, large output , good quality products
3.standardization of production,,according to the yield to increase the number of segment
Working Principle Of continuous mesh belt dryer for charcoal briquettes
The principle of
mesh belt dryer
is as follows
: laid evenly on the mesh belt, driven by the transmission device, the materials move back and forth in the dryer, where hot wind passes through the material and the water vapor is discharged from the weep hole, so as to achieve the purpose of drying.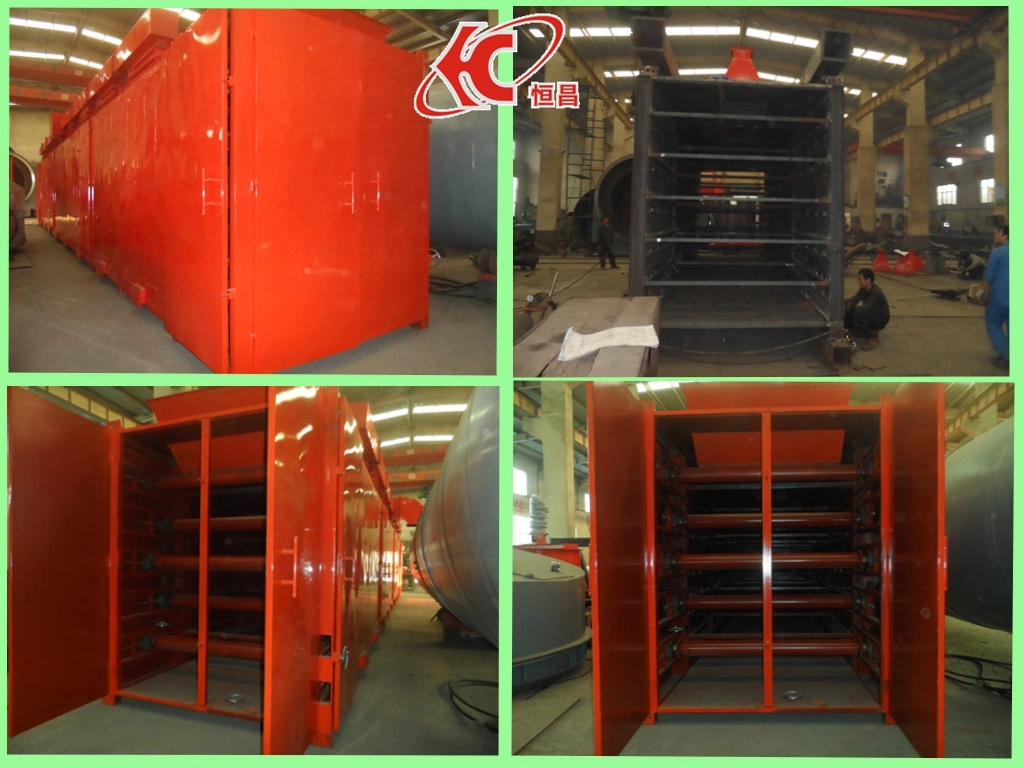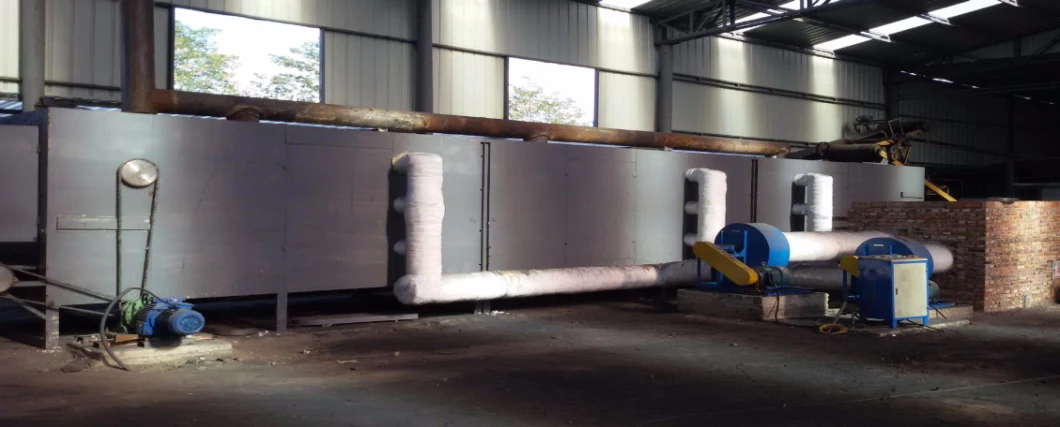 1
. Spindle active sprocket wheel traction chain,
Chain drive flap.
Flap carrying material to move. The material fall into the upper flap by inlet hole above the tail and move to dryer head.
The material contact with hot air to remove moisture when moving.
The flap will turn down flap move near the head sprocket. Turn the material into the lower flap.
The flap receive the upper material and return to the tail as lower flap,
The flap return back to continue cycle after discharge material to next group at the tail. The material will keep drying at next group flap, Finally discharge from the outlet hole of dryer tail.
2
The cleaning system of briquette flap dryer machine
The scraping device will scrape dust and other wast material into output device which below dryer head.
3
. Hot air series of briquette flap dryer machine
The air is heated by the heating furnace, After adjust the temperature by fan sent into the sub-duct and the duct by the regulating air valve. The air is blown into the dryer by the distribution hole on the air duct, After exposure to carry moisture from the top of the dryer exhaust outlet.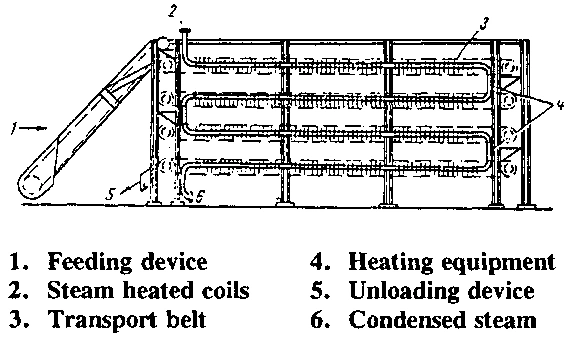 Packing & Delivery Of continuous mesh belt dryer for charcoal briquettes

Date Of Coconut continuous mesh belt dryer for charcoal briquettes
| | | | | | | | | |
| --- | --- | --- | --- | --- | --- | --- | --- | --- |
| Model | Mesh Width(mm) | Drying Length(m) | Drying Area(m2) | Layer | Layer Distance (mm) | Running Speed(m/min) | Power(Kw) | Capacity(t/h) |
| HJWD6 | 600 | 6-12 | 3.6-36 | 1-5 | 400-600 | 0.06-1 | 1.1-2.2 | 6-10 |
| HJWD8 | 800 | 6-12 | 4.8-48 | 1-5 | 400-600 | 0.06-1 | 1.1-2.2 | 8-15 |
| HJWD10 | 1000 | 6-16 | 6-80 | 1-5 | 400-600 | 0.06-1 | 1.1-2.2 | 10-20 |
| HJWD12 | 1200 | 8-16 | 7.2-96 | 1-5 | 400-600 | 0.06-1 | 1.1-3 | 12-25 |
| HJWD16 | 1600 | 8-22 | 12.8-105 | 1-5 | 400-600 | 0.06-1 | 1.1-3 | 15-30 |
| HJWD20 | 2000 | 10-26 | 20-260 | 1-5 | 400-600 | 0.06-1 | 1.5-4 | 18-35 |
| HJWD24 | 2400 | 12-30 | 29-360 | 1-5 | 400-600 | 0.06-1 | 3-7.5 | 20-40 |
| HJWD30 | 3000 | 12-40 | 36-600 | 1-5 | 400-600 | 0.06-1 | 5-11 | 25-50 |